8 Favorite Beach Eats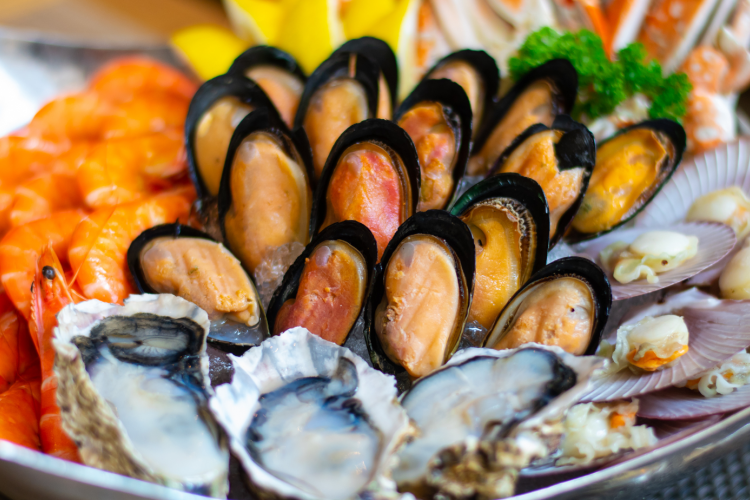 Along with sugar white beaches and beautiful turquoise waters you'll find plenty of fun and delicious places to eat at the beach.  It's spring with summer soon to follow. That means you'll have plenty of time to enjoy the best beach eats and the best outdoors eating spots on the island.  We've compiled a list of some of our favorite al fresco dining spots, so be sure to try them out when you're our guests!
Two words.  Chargrilled Oysters.  Oh my, you are in for a real treat.  These sizzling molluscs are saturated in an herb butter sauce and topped with a special blend of cheeses.  They are served with fresh bread so that you don't waste any of the deliciousness.   The Boom Boom Shrimp is also a hit as is the Seafood Gumbo.  And we think the Po-boys here are the best around.  Can't decide?  Opt for a Half Po-Boy and cup of Gumbo!
HOPE's is a Gourmet Desserts Bakery staffed by bakers with more than 30 years baking experience. They are dedicated to making the best and most delicious cheesecakes, cupcakes and a variety of other desserts money can buy. Their Gourmet cheesecakes with their unique crust are made in small batches with the finest ingredients like Kraft Philadelphia® cream cheese, fresh whole eggs, pure-cane sugar and juice squeezed from fresh lemons.
Enjoy traditional and specialty pizzas prepared with only the freshest meats and veggies. Or, get hot and cold subs and delicious salads made-to-order.
A warm, friendly, casual family atmosphere.  Whether you go for a Southern Style Country Breakfast, enjoying one of their many delicious lunch items, or one of their scumptious entrees, their food is prepared daily from the freshest ingredients.  Enjoy a cocktail from the full service bar and dine al fresco with your pets!
The Beach House Kitchen & Cocktails
Enjoy a variety of Gulf seafood, quality American cuisine and carefully crafted cocktails. Their food is prepared using the freshest ingredients and all of their seafood comes from the Gulf of Mexico, by way of Bon Secour, AL. The dining atmosphere is casual (you can eat on the porch too!) 
This is a casual family-focused seafood restaurant on the Gulf Coast. The idea was to create a restaurant where people would feel welcome to be themselves, families could afford to dine out together and strangers would leave as friends.
Sassy Bass isn't just about eating, but enjoying a full dining experience built on good company, live music, beautiful views and, of course, fantastic food! The Sassy Bass family of brands, locally-owned and operated, is widely known for its creative menu selection and made-from-scratch recipes. 
Fresh seafood, a great view, and family tradition. This restaurant stretches over the sugar-white sand and sits just a couple of feet away from the waters of the Gulf of Mexico. Enjoy true beach-front dining, an Alabama sunset and listen to the waves crash to the shore on the outside deck.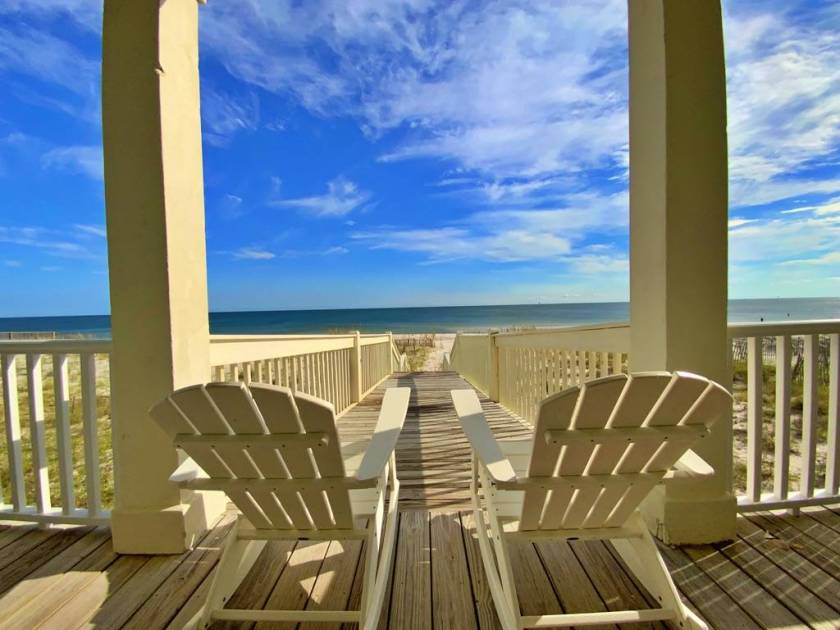 Obviously, there's no way to blog about all of our favorite beach eats in Gulf Shores as we've never found a restaurant or eatery we don't just love, but these are eight of our favorites.  When you reserve one of our Coastal View Vacations beach cottages, condos, duplexes or homes for your next vacation we know you'll love them, too!