Gulf Shores Best Bedrooms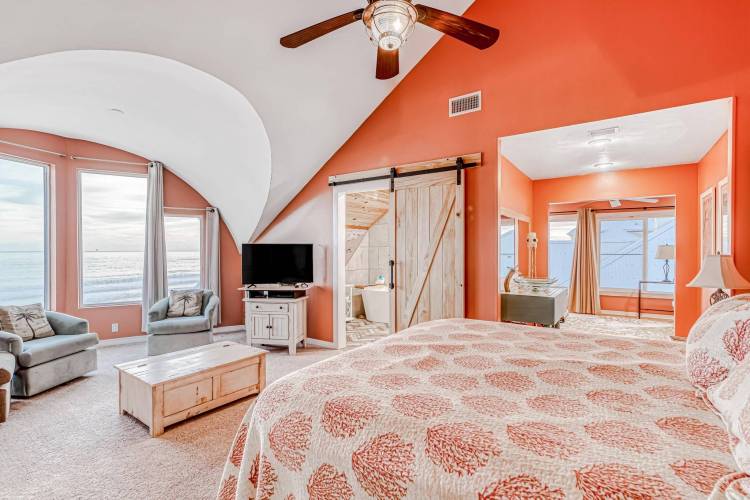 Okay, Goldilocks. It's bedtime and you're wondering where you and everyone else in your beach party will be sleeping. Every group is different.  Is your group mostly couples?  Young families or families with teenagers?  Are you a mulitgenerational group?  Or are you a couple looking for a private getaway?  Whatever you are looking for, we are certain that we can help you find the perfect spot. 
Every family and group is different so naturally, what you need in a beach vacation home will be different. Here are different bedroom types you'll find within our Gulf Shores collection of cottages, duplexes, condos and beach houses.
Seacrest 605 1 Bedroom 1 Bath Sleeps 4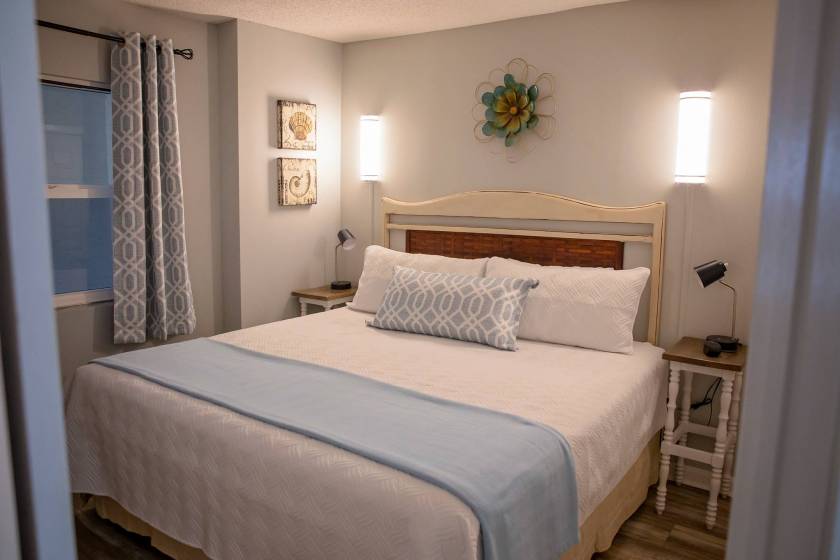 This newly renovated beach front condo features incredible views of the Gulf Alabama sunsets. Both the interior and the deck are beautifully decorated, and you can savor the views from both the inside and out.
Buena Vista 203 2 Bedrooms 2 Bath Sleeps 6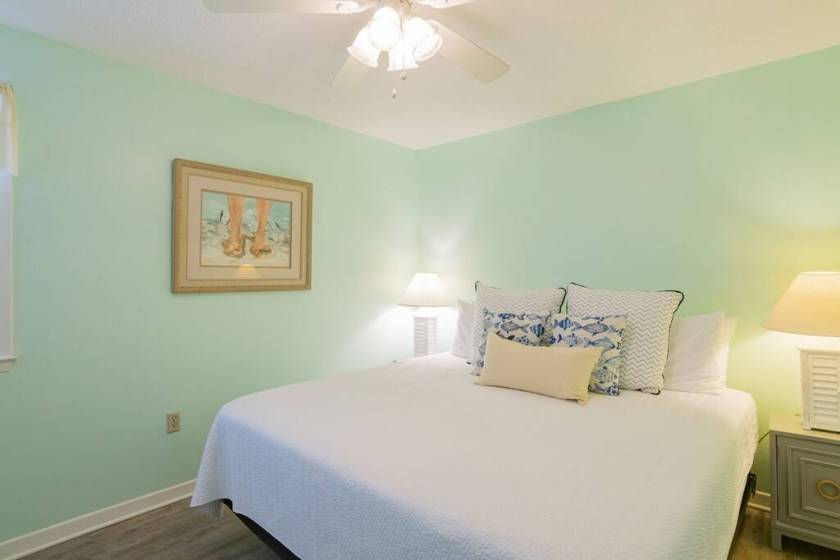 Ideally located and within walking distance to all your favorite restaurants and shops. If it isn't a beach day, you'll love the convenience of the beachfront pool!
Fins and Flamingos 3 Bedrooms 2 Bath Sleeps 11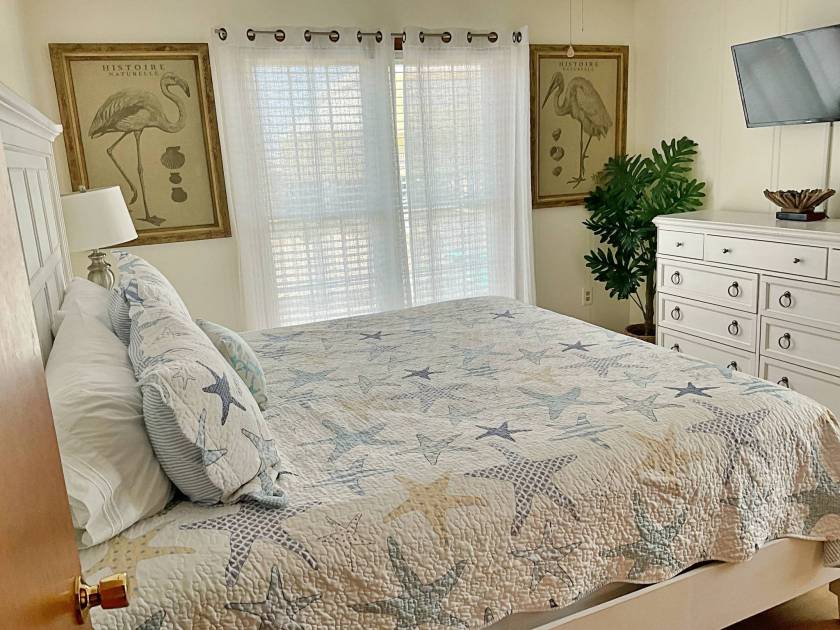 We know you want to be outside when you are at the beach and this house makes it enjoyable with comfortable seating, a dining table and chairs and magnificent views. Bring your fur friend because both the house and the beach are dog friendly!
Changes in Attitude 4 Bedrooms 2 Bath Sleeps 14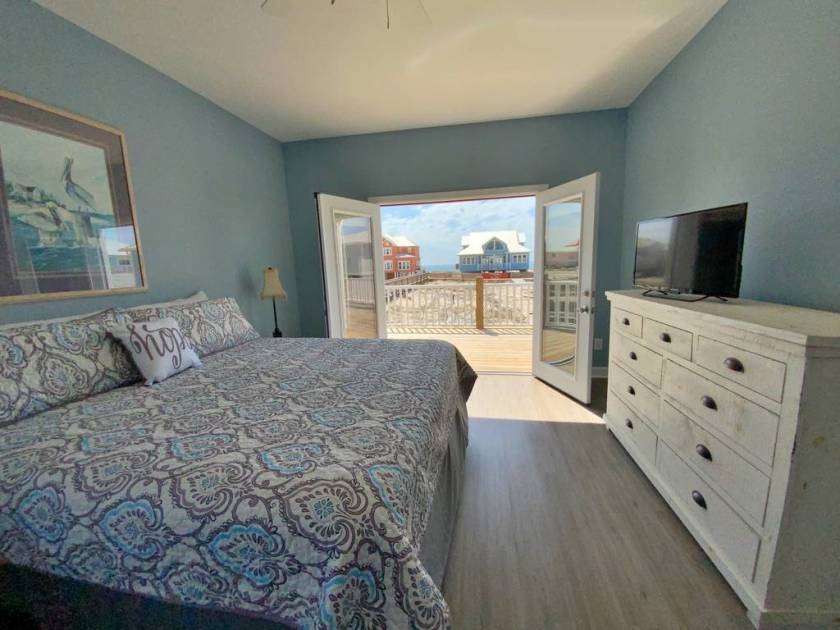 The screened in porch allows you to hear, see and feel the beach air from inside! Book this home if you want the convenience of beach front without the price tag!
Blue Beach View 5 Bedrooms 3 Bath Sleeps 16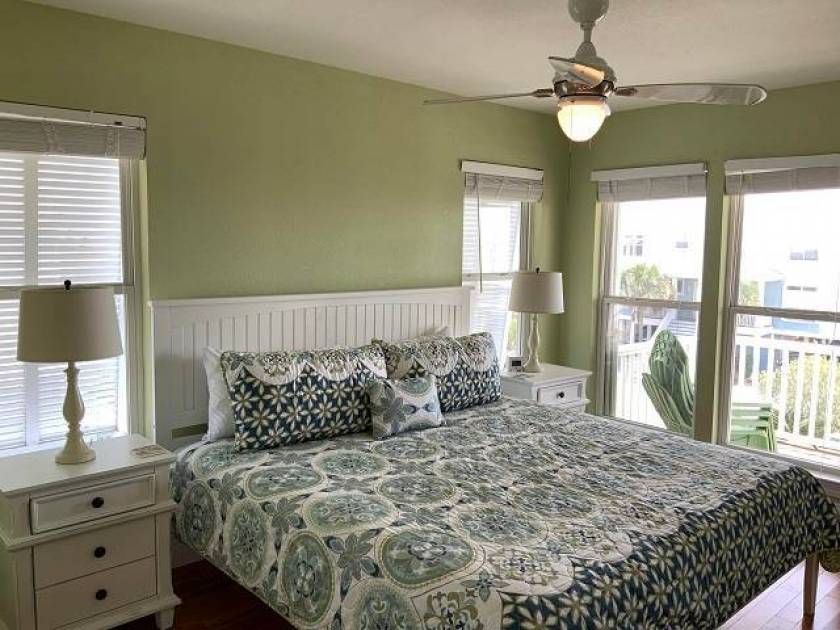 Enjoy this spot with your morning coffee or afternoon cocktail and enjoy the sights and sounds of the surf. Bringing the kiddos? You'll really appreciate that this deck has a convenient gate. Ample seating means that everyone will enjoy watching the surf roll in and gazing at those incredible Alabama sunsets.
The Easton House 6 Bedrooms 5 Bath Sleeps 21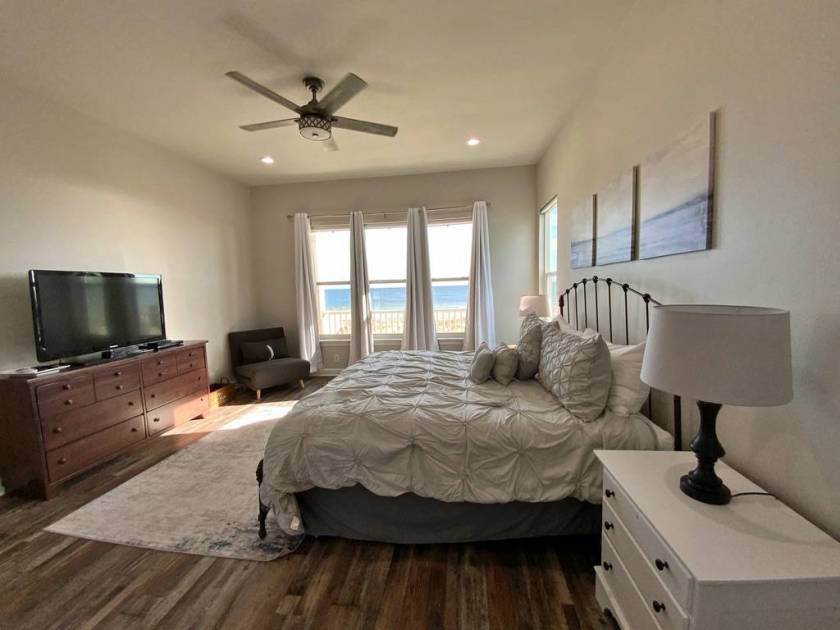 Enjoy unobstructed views and the convenience of being just seconds from the surf. Two beach side balconies provide the perfect spot for viewing those amazing Alabama sunsets.
Diamondmine 7 Bedrooms 6 Bath Sleeps 14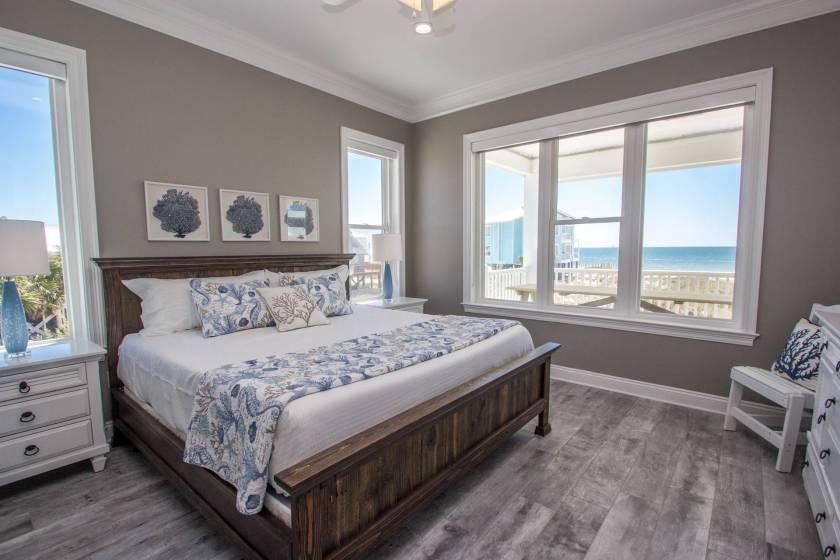 This custom home is well designed and beautifully decorated and you'll quickly fall in love with your new "home away from home". Guests love that the home is spacious and very well appointed, and they appreciate that the beach is sparsely populated.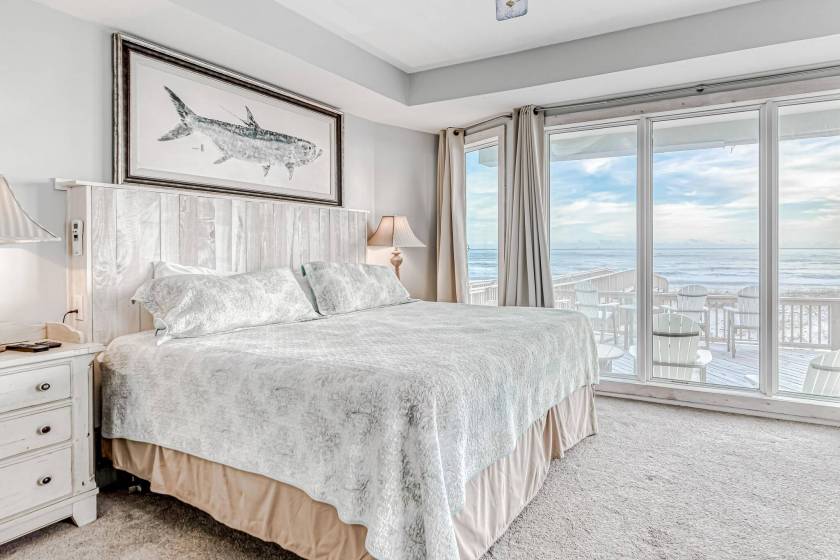 If you prefer to select your home based on the number of bedrooms, we've made it easy for you.  You'll also see, at a glance, the number of bathrooms and how many guests the home will accommodate.  As always, if you need help with your selection, email stay@coastalviewvacations.com and a member of our team will be happy to help. Last-minute guests are always welcome, too.  How soon can you get here!